If you are looking for an apartment, a villa or a house in Umbria at the best quality/price ratio, the housing estate House Umbria is the right choice for you!
Beautiful houses for sale with a great quality/price ratio. Each apartment for sale have recently been buildt, clenched with high quality materials and characterized by high safety standards and the reliability of the materials. You can choose among different features, dimensions, number of rooms and services.
Each house has wide common and private spaces, with private access and lighting all along the boundaries.
Choose your new house in Umbria at a very profitable price!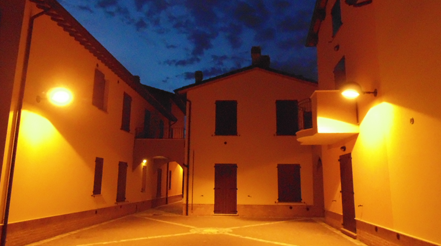 PERCHé SCEGLIERE UNA CASA IN UMBRIA
Great location
The apartments for sale are buildt in Umbria in the breathtaking countryside between Gualdo Tadino and Nocera Umbra, in a land full of history, culture, art and wellness. In fact, in Umbria there is a high life expectancy, thanks to salubrious air and a nice climate.

Profitable price/quality ratio
Only here you can find apartments and villas with high quality finishing and high quality materials at a profitable price! You can also choose among different dimensions and optionals to suit your needs and possibilities.






Quality and safety
All the houses are buildt with an anti seismic structure, they have water and electric installations and an independent heating system. Furthermore, thermal-acoustic insulation, lightning and fences ensure safety and privacy.




Ground floor apartment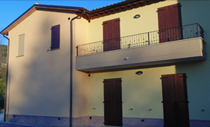 Sq m 73
Class C (71,785 [kWh/m²a])
Rooms 5
Bedrooms 2
Bathrooms 2
Private garden
Ground floor apartment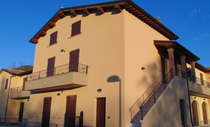 Sq m 89
Class C (92,981 [kWh/m²a])
Rooms 5
Bedrooms 2
Bathrooms 2
Garage and private garden
First floor apartment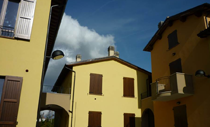 Sq m 77
Clase C (78,561 [kWh/m²a])
Rooms 5
Bedrooms 2
Bathrooms 2
Private garden and balcony
Two floored house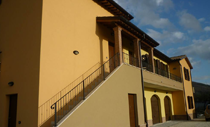 Sq m 115
Class C (88,258 [kWh/m²a])
Rooms 7
Bedrooms 4
Bathrooms 3
Private garden, garage and terraces